I recently ordered a new DSLR camera - the 2019 Canon EOS 250D model.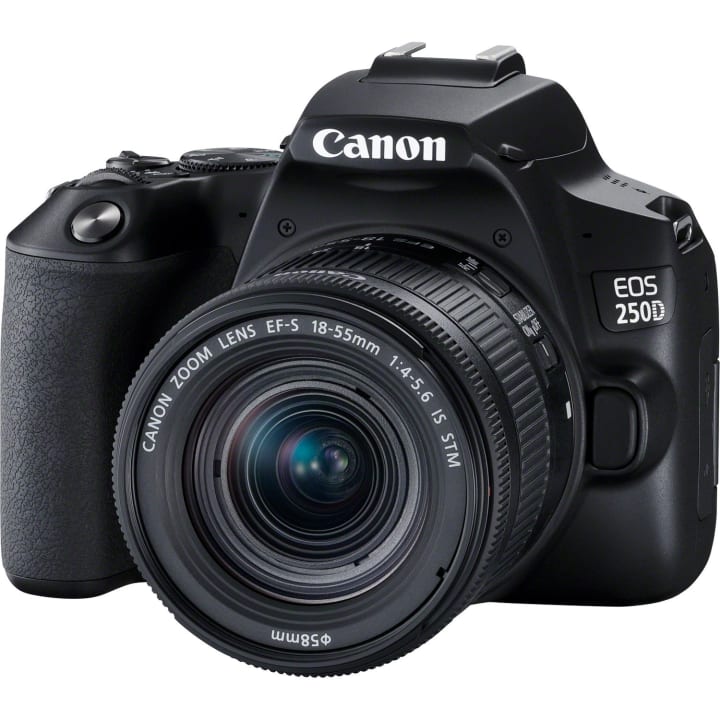 I was considering the more common EOS 850D, but decided to go with the smaller, less feature-rich 250D model, due to it's very low cost.
The price is significant higher for any of the bigger EOS cameras. The otherwisw popular 850D model is almost twice the price at around 900,- USD in contrast to the 500,- USD I gave for the 250D.
One could thing that the 850D would outperform the 250D on specs. But both cameras are equipped with the 24MP APS-C sensor. They both shoot in 6000x4000 pixel resolution. And they share the same exact ISO sensitivity range.
Granted the 250D is a year older than the 850D - but to me the 850D doesn't bring enough on the table for double the price tag.
So far I have been incredible impressed by camera and looking for purchasing suitable portrait lens to match it.