FIFA+ for football fans ⚽️ 🏆📺
A free world-class digital platform created to connect football fans together with the game they love.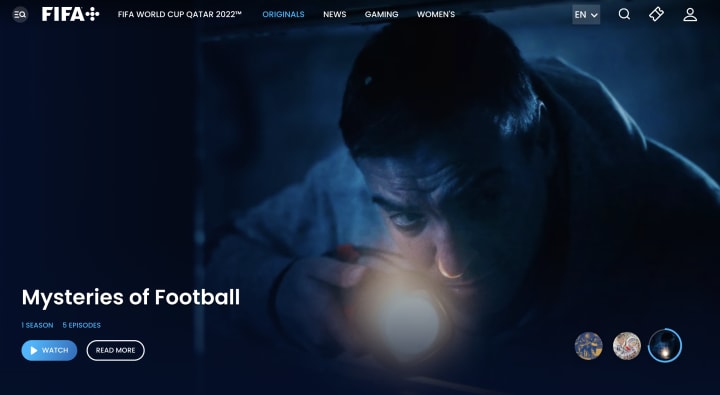 I am incredibly proud and honored to have played a central role in the analysis, design and development of FIFA+.
FIFA+ will offer 40,000 live games from around the globale each year. With premium Originals content, live streams, stats and scores in international football.
You can check out www.fifa.com/fifaplus or download the FIFA+ app in the Apple App store or Google Play.
Project year: 
Technologies: 
Next.js with React TypeScript
Node.js with Express.js
SCSS